Trusted Professional Printing + Genuine Customer Service
In today's turbulent business environment you need a partner able to find creative printing solutions to real world demands and succeed in the modern market place. Park Print is your "one source" design, print, copy, mailing and print fulfillment services provider. Read our mission statement…
Printing for Worcester Since 1979!
Park Print has been a family-owned and operated business since its inception. The Dupont family has proudly served the Greater Worcester community's printing needs for over 30 years. Read more about Park Print…
At Park Print Walk-ins are Welcome!
Map data ©2013 Google
Prefer to discuss things in person? Come in and see us! We're in central Worcester, MA, just off Chandler Street and less than a minute by car from Park Avenue. There's free parking for our customers! View our location map…
Personalized Christmas Cards
Need an image professionally printed on quality card for you own custom Christmas greeting? Park Print can take your artwork, design or photo, typeset your own wording and create your personalized cards in any quantity.
Give us a call (toll free!), request a quote or come in and talk to us about your ideas. But hurry! Christmas is just around the corner…
At Park Print we know that running your business is more than enough work without adding on extra time-consuming tasks like picking up your finished print run or supplying us with materials for your print or copy order. Our pick-up and delivery service is just a phone call away. Read more about pick-up and delivery for your print order…
There's nothing quite like a colorful, well- designed brochure as a way to showcase your company services or products. Not even a website can match it! Providing your clients and potential customers with something tangible to keep and leaf through means your brand stays longer in the public eye.
More about brochures and sell sheets…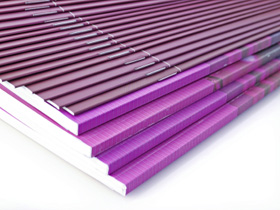 Even in today's internet-oriented world a well designed, professionally printed business card still holds its own as an effective part of your marketing toolbox and can make a big impact on your potential customers. Park Print can also help coordinate your image across all your company stationery.
Start building your corporate image with us…
Let Park Print handle your conference or presentation information hand-outs and documents. Professionally printed, assembled into folders or binders, labeled, packaged and shipped to your destination of choice. You name your meeting or conference location, and we'll get it delivered on time! More about our print fulfillment service…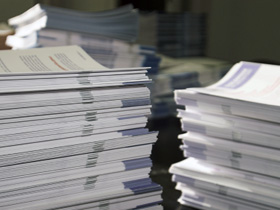 Are you ready to 'go paperless'? There are many benefits to converting your dusty folders full of important documents into clean and tidy digital files. Park Print can quickly scan and merge any volume of personal or business records into convenient Adobe® PDF files, suitable for use on any device. More about high-volume scanning and conversion…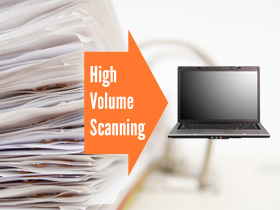 View our services and product sections to see more about what we offer. If you still don't find what you're looking for, please contact us. We're here to help!