We're Here to Help
During these difficult and unprecedented times we are here to help you get your message across. Whether it be a sign letting your customers know that you are open, or takeout menus to hand out with orders, we can do it — we're here to help. And our prices are as competitive as ever! Check out these examples:
18" x 24" — 1 sign: $20 / 5 or more: $18 ea. / 10 or more: $17 ea.
24" x 36" — $39.50
Stakes included
Circles and Rectangles — $2 per sheet full color
Example cost — 500 pre-sized 1" full-color circular stickers: $16
Turnaround time for Menus and Signs is 5 business days from receipt of print-ready files. Turnaround time for Stickers is typically 24 hours or less.
Why Park Print?

We'll Print It The Way You Want It
We pride ourselves on providing print and copy services where the customer always comes first. We want to know that you'll be fully satisfied with the end result, be it a single color copy or a full set of wedding invitations. For this reason, and unlike web-based print companies, we will always offer you the chance to check our work before you pay. For more elaborate projects we supply a printed proof, on your chosen card or paper, for you to examine before the final printing.

Printed By People For People
Getting frustrated with online-only print companies? Tired of impersonal service from careless 'loss-leader' printing departments? Come and talk to us! We know that using software or web-based applications isn't for everyone, nor is it within everyone's reach. What's more, specifying exactly how you want something designed or printed isn't easy at the best of times, but especially when there's nobody to speak to who genuinely cares about your project and is willing to help or advise.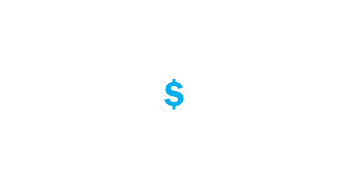 Prices That Might Surprise You
The bigger the company, the lower the prices, right? A local brick-and-mortar independent business surely can't compete? Potential customers are often pleasantly surprised when we give them a quote. We certainly don't claim to offer the lowest prices across the board. But we know, and as many of our customers discovered the hard way, that when it comes to printing, what you initially save in money can often cost you in time, print quality or customer service, or all three!
Family Owned and Operated Since 1979
Park Print has been a family-owned and operated company since its inception. The Dupont family has proudly served the Greater Worcester community's printing needs since 1979. This reflects their commitment to and investment in the local businesses and people of Worcester. Read more about us…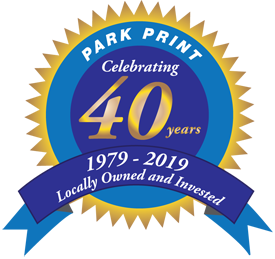 What Customers Say
After Staples jacked-up their prices by 20% early in 2019, I shopped around for an alternative and found Park Print. They produce my firm's quarterly newsletter, and I have also used them for other projects. Good quality and fast turnaround for considerably less than their nation-wide competitor. I would highly recommend them.
Edgar P.
review on Google
Outstanding people to work with. Beyond affordable prices and you can normally get it within a week of ordering! Amazing people a hidden gem for all local business owners!!!!
Annie F.
review on Facebook
Wonderful people, quick turnaround! Went there to print bridal shower invitations. Highly recommend.
Megan H.
review on Google
Great service. I needed something printed in color on 11x17 paper. Emailed the image right then and there. Was in and out in 10 minutes with quality prints in my hand.
Eduardo S.
review on Google
My printer ink ran out 6 hours before an evening meeting. Park Print had my 600 prints done and I was on my way in 20 minutes. I plan to use them again to save time and money.
Mia M.
review on Google
We used Park Print to print a round of brochures and were incredibly pleased with their work. High quality, timely, and they beat prices of most, if not all, competitors in the area.
Tim O.
review on Facebook
…Thank you for the quick turnaround and the beautifully printed invitations!! … it was a pleasure doing business with Park Print.
Dee W.
review on Facebook
…we would definitely recommend this business. We have found them to be efficient and professional as well as welcoming and friendly. It is our pleasure to support this local business!
Jenn D.
review on Facebook
Let's Talk…

372 Lovell Street,
Worcester, MA 01602
Tel: 508-756-8600
Email:
…or Get a Quote Online
Send us details about your print job and we will send you a commitment-free, non-binding** quote the same day (on business days).