About Us
Park Print is the commercial printing division of Park Avenue Printers, Inc., and has been a family-owned and operated company since its inception. The Dupont family has proudly served the Greater Worcester community's printing needs since 1979. This reflects their commitment to and investment in the local businesses and people of Worcester.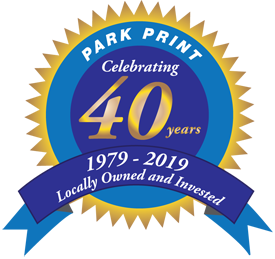 Since the beginning, Park Print has been working with its client customers to help them succeed in the local marketplace by creating effective identity and promotional printing for their businesses. We specialize in small to mid-size companies which have a broad range of requirements, but usually limited budgets. By proposing simple yet cost-effective solutions to printed corporate image problems, many customers have been able to maximize their results without overstepping their fiscal limits.
Park Print is prepared to help your company do business in the 21st century. We have many avenues available which can help your business succeed in the modern market place. From a simple one-color postcard to a full color promotional brochure, we can offer solutions to the most critical of your printed communication concerns.
See also: Our Mission | Location Map | Contact Us