A Running Start for Your Next Event
Professionally Printed Tickets
Almost every type of public event requires tickets in some shape or form, even if it's free. Park Print offers you cost effective, high quality ticket printing to help maximize your show attendance or prize draw participation.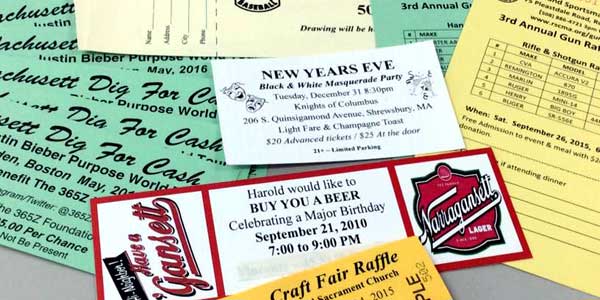 Event (Admission) Tickets
Square or round corner
Size: 2½" x 4¼"
Numbering available
Supplied loose
Raffle Tickets
Size: 2⅛" x 5½" (standard)
Size includes 1½" stub
Numbered and perforated
Bound or stapled into books
Call us for more details or to discuss your particular requirements: 508-756-8600.